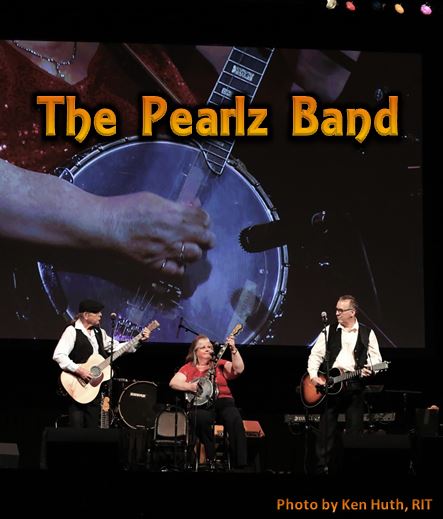 Based out of Rochester, NY, The Pearlz Band is an Americana group with a sound merged from folk, country, rhythm and blues, and rock & roll. Together since 2008, this talented trio has crafted a unique and engaging blend of new and old favorites, each song performed masterfully by these seasoned, charismatic entertainers.

Their all-acoustic instrumentation features bass and guitars, plus a bit of banjo, dobro, mandolin, slide guitar, ukulele, and harmonica. They then add their distinctive vocals (featuring 3 Lead singers!) to create stunning "unplugged" renditions of some of the finest songs ever written.

But don't let that "all acoustic" label fool you! Pearlz can
play beautiful country ballads or traditional bluegrass music.
Pearlz can also rock, roll, play the blues, and keep the party
going all night long!


Book the Band!


Call (585) 749-1346
Parties * Weddings * Restaurants * Clubs * Breweries * Wineries
Corporate Events * Festivals * Concerts * Special Events & more!
The finest in live acoustic Pop, Rock, Folk, Blues, and Country!

---