"NANCY GOES TO THE BIRTHPLACE OF COUNTRY MUSIC MUSEUM"
Lesley Riddle was one of the most influential figures in early country music, as he traveled the rural South with A.P. Carter (of The Carter Family) collecting songs. The Carter Family recorded many of these songs (from 1927 to 1956), and several became country standards that are still known and revered to this day.

Nancy met Lesley Riddle in 1974, and in 2020 she wrote an article about it which was featured on the website of The Birthplace of Country Music Museum in Bristol, Tennessee/Virginia. You can read it here: The Night I Met Lesley Riddle

And now in th summer of 2022, the Museum features an exhibit of the time Nancy spent with Lesley Riddle!
Below, you can take a look at Nancy's trip to the Museum, and see a portion of her featured exhibit.
In June of 2022, Nancy traveled to Bristol, Virgina,
to view firsthand the exhibit there of her personal
Lesley Riddle archives which she had donated.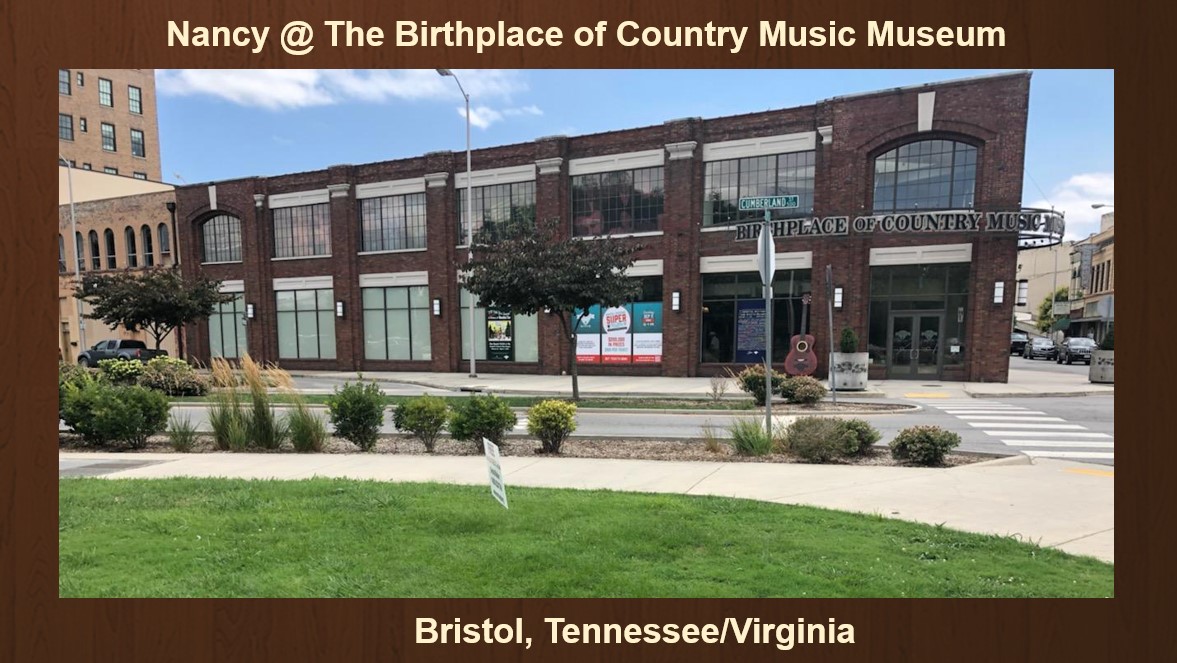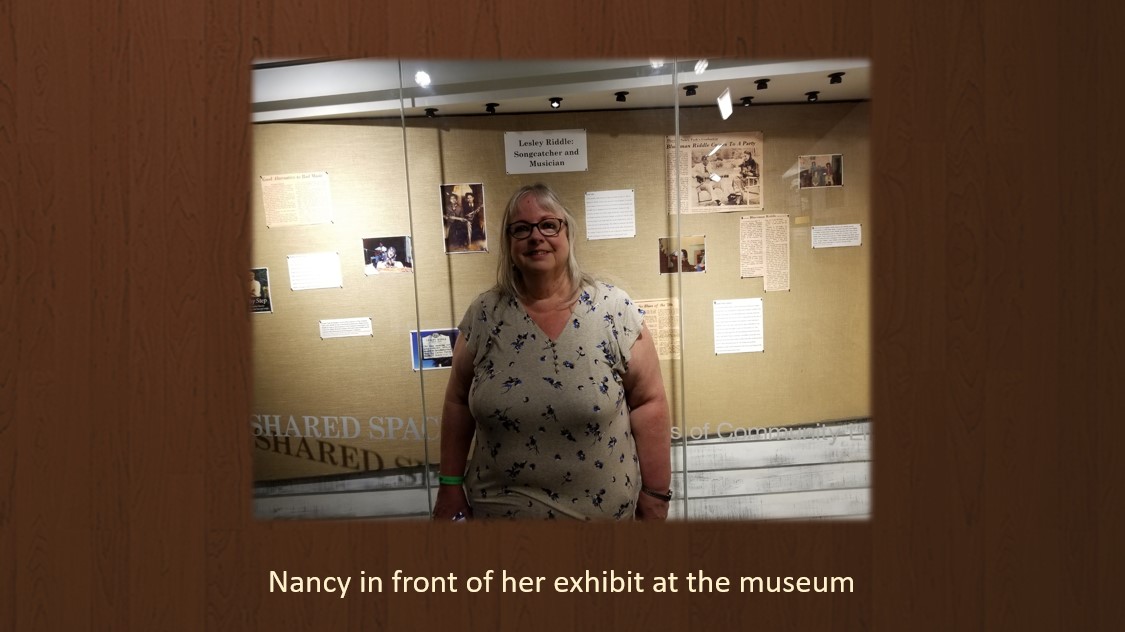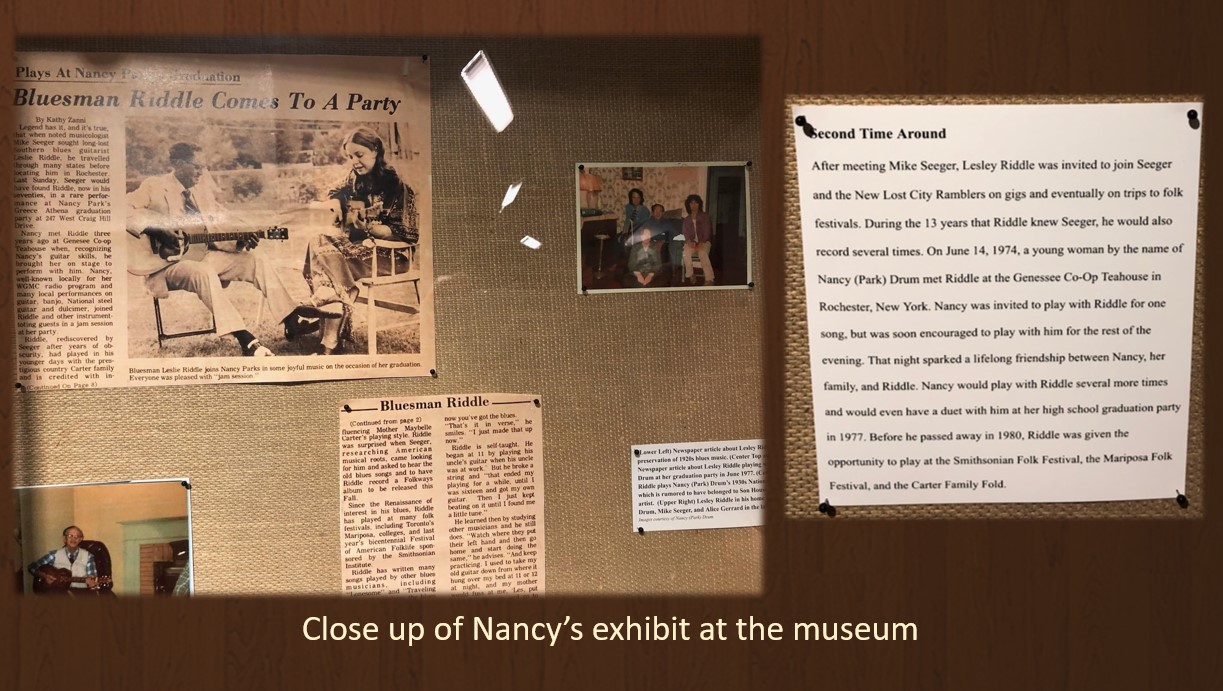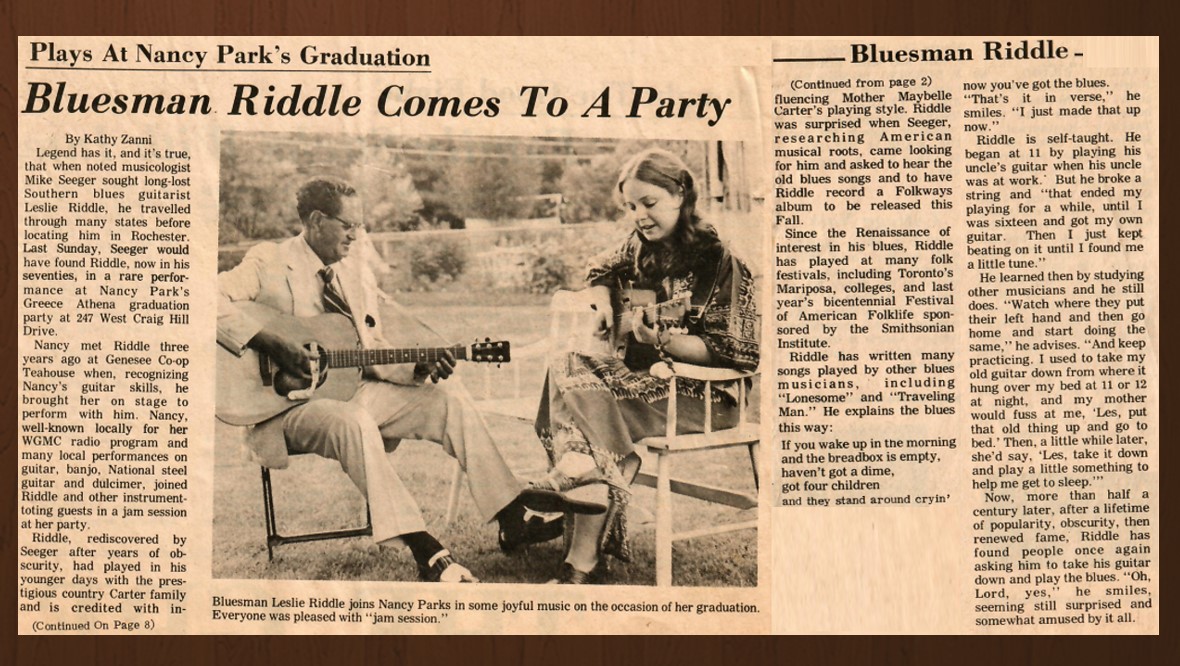 The exhibit included a newspaper article from the
Rochester Democrat & Chronicle which featured a write
up of Lesley Riddle performing with Nancy at her high
school graduation party.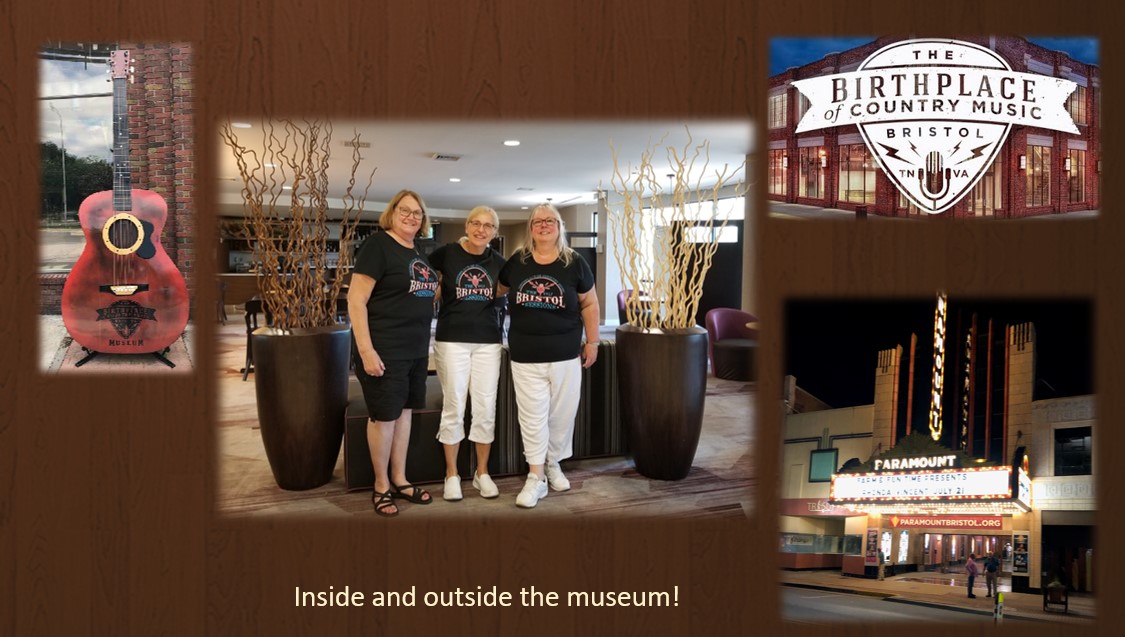 Nancy later headed to the Country Music Hall
of Fame in Nashville, Tennesse. There, she recorded
a "live" interview about Lesley's life and music.

They made a recording of Nancy performing some of his music
and guitar stylings - on two vintage Martin guitars they provided!

Her archive material was also sent to the Country Music
Hall Of Fame, and will be used throughout the Hall, as
well as for research and educational purposes.